There are some hilarious prank calling apps available that will provide you and your friends with hours of enjoyment!
Prank calling has existed almost since telephones first arrived on the scene but the ascension of smartphone apps has taken it to a whole new level. Many of us use our smartphones to share experiences and connect with friends, and playing jokes can be one of the funniest things to do, even if it's not the best use of time! Making fake calls can be a hilarious activity although you should only do this to friends when you know they will take the prank in the right way.
Prank calling apps can you to change your voice or make a call appear as though it's from an unknown number so your secret won't be given away. The Google Play Store has a large variety of very effective prank calling apps to make use of although it has to be said that there are plenty of dud ones not worth bothering with and a lack of really excellent ones.
To save you time wading through them we've collected our top choices, and these are the best prank calling apps for Android from the many we've looked at. All of these are free to download and use though some of them include in-app purchases for additional features and functionality. Any of these will give you hours of fun so let's begin!
Users of this app have rated this one with a high 4.4-stars from 5. We wouldn't rate it quite as high as that as it's not the most feature-packed prank call app of its kind, although at least for a nice change there are no in-app purchases. This one will ring your phone after you set a call date and time, and options for callers include the police, a doctor, and girlfriend or boyfriend. It's a neat idea if you want a way to get out of a bad date or boring work event and it's worth giving it a whirl.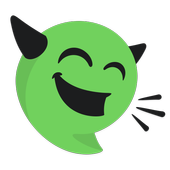 2. PRANK DIAL – PRANK CALL APP
Over 200 million prank calls have already been made using this app from KickBack, and it certainly provided us with a lot of laughs. In-app purchases are available, but users get to make up to three free calls per day with hundreds of prank ideas to choose from. It's straightforward to use as you simply pick the call recording you want (how about "Why you call my girlfriend"), enter the phone number of the friend or family member you're pranking, send, and then listen to the reactions.
You can save calls to your prank call history and comment on calls and reactions, and new prank calls are regularly added with updates. We had absolutely no problem with the app and noted the user-friendly interface. However, we note some users have had glitches following a recent update, but we imagine that any such issues will soon be resolved with a future update.
3. PRANKSTER – PRANK CALL APP
This app uses technology that offers a variety of voices that sound pretty realistic. You can use three prank calls each day for free, and they are available in a variety of languages. All you need to do is select the prank scenario from more than 200 on offer, enter the phone number using the dial pad or opt for one from your address book, and send the call. Then you just wait for the completion of the call and can listen to the responses and share them with others.
The range of pranks is good with standards such as 'You Got Me Pregnant' or 'Overdue Parking Ticket,' and one we particularly enjoyed was 'You Watch Too Much Porn' that looks as though it has come from an ISP provider.
4. PRANK VOICE CHANGER EFFECTS
This one offers something a bit different, as it's a voice modulator app that enables you to change your own voice and edit recordings to get different effects, such as echo, helium, aliens, or other sounds. This will make your voice unrecognizable and open up a wealth of opportunities to have fun! You can share the recordings on social networks or save them to play at the right time to fool your friends.
It's easy to use as you simply tap on the display to start recording, and you can even make a female voice sound male or vice versa.
5. FUNCALLS – BEST VOICE CHANGER & CALL RECORDING
Price:
Free with Ads/ Offers IAP
Another voice changing app, Fun Calls allows you to change your voice during real-time phone conversations. This will really trick your friends as one moment they'll be listening to the familiar you, while the next they will be hearing something very different. You can also record the phone call and download the conversation to share.
The app has a demo call function so you can check out other voices first, and there are various sound effects of opting from including, Dog, Moo, Werewolf, Fart, or Boom! You should ensure a reliable Internet connection before using the app though, as calls are made by VOIP over the Internet.
6. PRANK CALL FREE – OWNAGE PRANKS
This is definitely one of the best prank calling apps for Android that we came across. It offers pre-recorded prank calls by actors that you can record and share, and a nice touch with this one is the community aspect where you'll benefit from a social feed of some of the best reactions posted by other Ownage users. Features include being able to save as My Pranks, free credits for free daily pranks, and environmental sounds to make the pranks more realistic.
Additional features include being able to send calls from different numbers so you won't be found out, calls made using WiFi not cellular, and a whole host more.
Like one of the earlier apps on our list, this one is especially good if you want to get out of a tight situation and give yourself an excuse to leave. It's a fake SMS, ringtone, and call simulator that's completely free to both download and use. You can schedule a time for a call, set up multiple fake calls at different times, fake the caller ID or your phone number, and set a photo for incoming calls.
The phony SMS and prank calls look realistic and are unlimited, and you can customize different voices and ringtones for each prank call you make. Friends can also join in a fake call via Facebook, and the app features fake call logs, a gallery with fake call avatars, fake calling pages from 6 Android systems and more.
Bluff My Call is one of the more reliable of these apps that we tried. It makes it easy to make prank calls to catch your friends and family out as it can change your caller ID to another number to cover up who's calling. You just need to enter a fake number to display as your caller ID when you call someone, and you can select a male or female voice to use.
Your targets will completely believe that you are someone else and you can record their reactions to share with other friends. If you're using a tablet rather than a cell phone that's fine too, as you can use WiFi to benefit from free calls.
9. FAKE VIDEO TOOL – FAKETIME FOR MESSENGER
This app from HiddenScreen makes imitation calls with a selection of eight pre-loaded video prank ideas. It uses the front-facing camera of your device to display your face on the fake video chat screen and simulates a fake video chat with high-quality video along with fake caller ID. You can schedule a fake call, record the screen, and customize the fake caller name, picture, video, or number. The app also supports YouTube embedded video.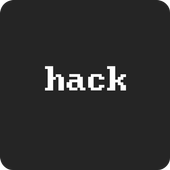 10. HACK PRANK – PRANK APP
If you want to pretend you've hacked your friend's phone this is a good option. It's pretty basic, but thanks to its command prompt-like design. It's easy too, as you can set a time for activating the prank and then set your own message to appear on the hack screen. We recommend you let the person know they've been pranked pretty quickly though, as let's face it, it's a bit worrying when you think your phone has been hacked.
Conclusion
Producing our choices of the best prank calling apps for Android has been enjoyable, but we do want to offer a note of caution. Always use prank apps in a harmless way and not in a way that will cause any real distress to someone. Alternatively, remember that pranks can backfire if you take them too far, so that's worth bearing in mind. That said, there's plenty of fun to be had using the above prank call apps, and we'd be interested in receiving your comments if you particularly enjoy any of these. Alternatively, you can share your thoughts and recommend one that didn't make it to our list if you have a favorite prank calling app for Android.